Bio
Yuya Kawakami is a second-year MS student in the Computer and Information Science Department at the University of Oregon. He received his BA in Mathematics and Computer Science from Grinnell College, IA in May 2020.
As an undergraduate, he spent two summers (2018, 2019) at Oak Ridge National Lab and placed third in the ACM undergraduate student research competition at Supercomputing 2019.
Yuya is currently working on research with Hank Childs.
Publications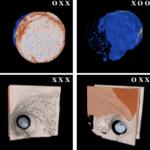 An Entropy-Based Approach for Identifying User-Preferred Camera Positions
Nicole Marsaglia, Yuya Kawakami, Samuel D. Schwartz, Stefan Fields, and Hank Childs
IEEE Symposium on Large Data Analysis and Visualization (LDAV), New Orleans, LA, October 2021

[PDF] [BIB]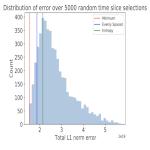 Benchmarking In Situ Triggers Via Reconstruction Error
Yuya Kawakami, Nicole Marsaglia, Matt Larsen, and Hank Childs
ISAV 2020: In Situ Infrastructures for Enabling Extreme-scale Analysis and Visualization, Atlanta GA, November 2020

[PDF] [BIB]