Bio
Nicole is a Ph.D. candidate in the Computer and Information Science Department at the University of Oregon. She received her B.S. in Pure and Applied Mathematics (2013) from the University of Oregon.

She joined the CDUX lab in the second-year of her Ph.D. program in Winter 2016. Since joining she has become immersed in in situ infrastructures with an initial focus on in situ compression. She is currently pivoting towards triggers which entail performing lightweight in situ analysis to determine when to write to disk.

In Summer 2017 Nicole interned with Dave Pugmire at Oak Ridge National Lab where she integrated ADIOS into the ECP project Ascent.

For Summer 2018 and Summer 2019, Nicole worked with Burlen Loriing at Lawrence Berkeley National Lab on their in situ visualization framework, Sensei.
Publications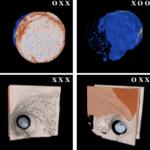 An Entropy-Based Approach for Identifying User-Preferred Camera Positions
Nicole Marsaglia, Yuya Kawakami, Samuel D. Schwartz, Stefan Fields, and Hank Childs
IEEE Symposium on Large Data Analysis and Visualization (LDAV), New Orleans, LA, October 2021

[PDF] [BIB]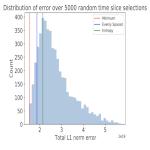 Benchmarking In Situ Triggers Via Reconstruction Error
Yuya Kawakami, Nicole Marsaglia, Matt Larsen, and Hank Childs
ISAV 2020: In Situ Infrastructures for Enabling Extreme-scale Analysis and Visualization, Atlanta GA, November 2020

[PDF] [BIB]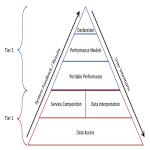 Visualization as a Service for Scientific Data
Community paper led by David Pugmire with 20 authors, including CDUX members James Kress, Nicole Marsaglia, and Hank Childs
Smoky Mountains Computational Sciences and Engineering Conference, Kingsport, TN, August 2020

[PDF] [BIB]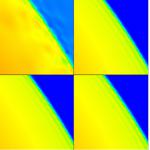 Dynamic I/O Budget Reallocation For In Situ Wavelet Compression
Nicole Marsaglia, Shaomeng Li, Kristi Belcher, Matt Larsen, and Hank Childs,
Eurographics Symposium on Parallel Graphics and Visualization (EGPGV), Porto, Portugal, June 2019

[PDF] [BIB]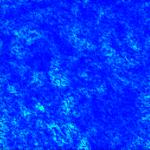 Enabling Explorative Visualization With Full Temporal Resolution Via In Situ Calculation Of Temporal Intervals
Nicole Marsaglia, Shaomeng Li, and Hank Childs
ISC High Performance 2018 International Workshops (Lecture Notes in Computer Science), Frankfurt, Germany, June 2018

[PDF] [BIB]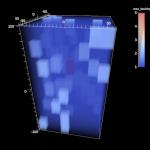 A Flexible System For In Situ Triggers
Matt Larsen, Amy Woods, Nicole Marsaglia, Ayan Biswas, Soumya Dutta, Cyrus Harrison, and Hank Childs
ISAV 2018: In Situ Infrastructures for Enabling Extreme-scale Analysis and Visualization, Dallas, TX, November 2018
Best Paper

[PDF] [BIB]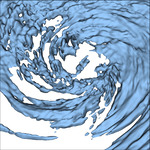 Data Reduction Techniques for Simulation, Visualization, and Data Analysis
Samuel Li, Nicole Marsaglia, Christoph Garth, Jon Woodring, John Clyne, and Hank Childs
Computer Graphics Forum, September 2018

[PDF] [BIB]



Achieving Portable Performance For Wavelet Compression Using Data Parallel Primitives
Samuel Li, Nicole Marsaglia, Vincent Chen, Christopher Sewell, John Clyne, and and Hank Childs
Eurographics Symposium on Parallel Graphics and Visualization (EGPGV), Barcelona, Spain, June 2017

[PDF] [BIB]